Background
Edit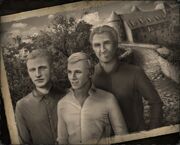 Locations
Edit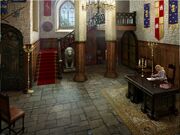 Wall
Doors
Dragon Head
Window
Lion Head
Weapons (leads to closeup)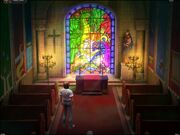 Chapel
Panel (x6, six different descriptions)
Chapel (x2)
Pew (x2)
Stained Glass
Candelabrum (X2)
Altar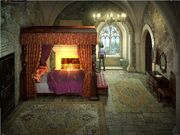 Lion Head
Poem
Window
Puddle
Bed
Canopy
Fireplace
Mirror
Chamber Pot
Door
Dresser
Scissors
Case
Key
Window Seat (x2)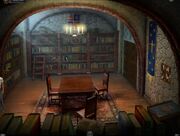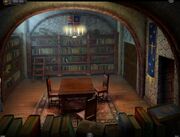 Window
History Books
Religion Books
Science Books
Archaeology Books
Occult Books
Sociology Books
Geography Books
Ritter Journals
Shield (leads to closeup puzzle, solution opens closeup to Schattenjager Shrine)
Tapestry
Candles
Table
Wall
Chair
Schattenjaeger Shrine
Edit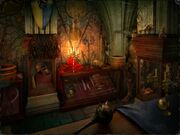 People's Republic of Benin
The Beast Within comparisons
Edit
Behind the scenes
Edit
Schloss Ritter as it appears in GK1 20th Anniversary Edition is based on the castle as it appears in Gabriel Knight 2. Some of the changes to the plotline also appears to be inspired by descriptions in the novels.
Ad blocker interference detected!
Wikia is a free-to-use site that makes money from advertising. We have a modified experience for viewers using ad blockers

Wikia is not accessible if you've made further modifications. Remove the custom ad blocker rule(s) and the page will load as expected.